A-1 Writing and Editing Services
Novel, Nonfiction, Business, Technical, and Academic Editors

Professional Editors Make Your Writing Shine


Welcome to A-1 Writing and Editing Services, your source for the best online editorial services available! Our staff of experienced professionals can assist you with all your creative, technical, business, and academic writing needs — and we guarantee that the writer or editor assigned to your project has worked a decade or more in the appropriate field (we hire only the best writing professionals!).

At A-1, no writing or editing project is too big or too small, our rates are reasonable, your due date requests are honored, and the service is second to none. In fact, your satisfaction is our paramount goal, and we welcome your questions at any point in the process.

Your novel or nonfiction book manuscript, business or technical writing project, thesis or dissertation deserves only the best online editing services available. Hire a professional writer or editor with years of experience in your field today!

For All Your Writing and Editing Needs
Services: A-1 Writing and Editing provides the following services to businesses and to creative and academic writers:


proofreading

line editing

substantive (content, developmental, and stylistic) editing without modifying your unique voice

manuscript critiques

book doctor services

writing on any topic (business, technical, nonfiction)

ghostwriting in any genre (fiction, creative nonfiction, autobiography)

writing and publishing consulting (our consultants can help you find your way into print by providing excellent query letters)

We now also provide the following pre-press services for self-publishers, traditional publishers, and businesses:

typesetting/compositing/layout in the appropriate program files
book cover and publication design (from the simple to the extraordinary)
ftp text and cover file uploads
conversion to all digital formats: PDF, LRF, MOBI, EPUB, PDB, etc.
ebook layout and design
desktop publishing services
website design (from simple book promotion or personal sites to complete retail solutions)

At A-1, your assigned editor will have the appropriate experience for your project: business editors for business projects, academic editors for academic projects, creative writing editors for your book manuscript, and etc. In fact, all of A-1's editors are published authors (novels, nonfiction books, academic essays, general readership articles, book reviews, technical manuals, and much more), which means we understand the time and attention any writer has given to his or her writing project. Many of our editors are also present and former creative writing instructors, which allows us to provide personalized mentoring and consulting services for creative writers. We also have present and former academics on staff who have experience in many subject areas, which means A-1 can provide mentoring and consulting to the authors of theses and dissertations whose advisors are not adequately helpful. Our business and technical editors are equally experienced in their respective fields, and thus we can provide you or your business with the best online professional writing and editing services available. We also always provide a service agreement for all writing and editing services, which spells out the specifics of the services to be delivered and the price quote in black and white.


***For more information, visit our website pages that address your specific writing and editing needs.***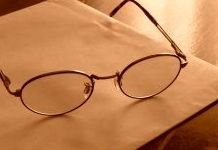 Experienced Editors, Book Doctors, Mentors, Writing Consultants for Hire. . .
We can guide you through any writing project, provide proofreading or editing services at any level your manuscript requires, write for you (except dissertations and theses, of course, for which we provide only ethical editing and consulting services), or any combination of services. In short, we provide the writing help to make your manuscript all you desire it to be. Contact us today for a no-obligation consultation.
Contact: For your free initial consultation and price quote please contact our founding writer and editor at mcirvinm@earthlink.net
For more information, visit our website pages that address your specific writing and editing project needs.


A Proud Member of Writer Network Consortium of Freelance Editing, Book Layout, and Website Design Specialists
Novel and Nonfiction Manuscript Editing Services
Our staff members are published writers, and many also teach creative writing at colleges and universities. A select few teach in top-ranked MFA programs. We can provide proofreading or copyediting services at the level your fiction or nonfiction book manuscript requires. We can also provide extensive developmental assistance, a critique (which includes both in-text notes regarding local-level issues and a separate write-up of global-level concerns — this service results in a roadmap for your revision of the manuscript), or book doctoring services (the result of this service is a finished manuscript). We can also mentor creative writers of all skill levels.

Dissertation and Thesis Editing Services
Our staff includes experienced academic editors who are current or former professors. We have mentored literally hundreds of graduate students through the process and provided editorial services for many more, including critiques of drafts and developmental assistance as required. We have also helped many academic professionals get their scholarly articles and monographs into excellent shape for publication. Please note that we only answer requests for ethical assistance. We do not write or provide original research for academic projects.

Business and Technical Writing and Editing Services
Our staff includes experienced business, scientific, technical, and medical writers and editors (publishing, finance, investing, holistic health, oil, geology, computing, insurance, tourism, medicine, psychology, education, and many more fields). We can provide quality ad, technical, or business copy; or we can edit your words and make your documents as functional and professional as your business requires. We have written and edited IT manuals, business correspondence, ad copy and other promotional materials, informational brochures, books both technical and for a lay audience, and websites. We know that you need your projects accomplished ASAP, and we accommodate short turnaround requests. A-1's professional writers and editors are available on a per project basis or for an ongoing consulting arrangement.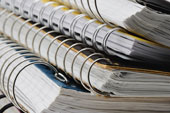 Our Writers' and Editors' Qualifications: Education and Experience Count!
A-1 Writing and Editing Service's personnel have advanced degrees in a writing field and extensive experience with the type of texts they edit. On average, our editors have more than a dozen years of editing experience (ranging from 5 years to more than 20), and all have published books, articles, reviews and much more. Many of the book editors are present or former creative writing professors, and all of the academic editors are present or former professors who have advised thesis and dissertation writers in an academic setting. All academic editors also have scholarly publications to their credit. The business and technical writers and editors have worked in their respective fields for corporate employers as well as freelancing. In short, your editor will always be assigned on the basis of your needs and his/her qualifications, and no one on staff is anything less than absolutely qualified.


Testimonials
"Thank you for the excellent job you have done editing my manuscript, and I appreciate the highly professional way in which you have dealt with my queries. I am sure we will have other opportunities to work together in the future."
Oscar Cappelli, author of Rhapsody for a Unicorn (novel) published by Christoffel and Le Cordier (UK, France, Italy)

"I want to thank you for the great editing you have done on my nonfiction manuscript. It is a wonderful book now, and I am certain I will locate an agent soon with the help of your excellent query letter and synopsis. I have worked with other editors in the past, and A-1 is simply the very best editorial service I've found."
Annie Barnes, author of Defusing an American Time Bomb (nonfiction)

"Your edits to my most recent poems are perfect, as on-target as always."
Leonard Cirino, author of The Widow Poems (among many other collections of poetry) and Publisher for Pygmy Forest Press

"Your edit of my manuscript was grand and speedy. You have helped to add clarity to my creative writing by removing ambiguity, without changing the substance of my novel and short stories. I'll be happy to use your editorial services yet again."
Eugen M. Bacon, author of African Safari and The Curse of the Spear and Other Stories

"After completing the manuscript for The Sun, the Moon and the Shooting Star, I dreaded the process of finding an editor for the novel. As luck would have it, one of my contacts was Michael McIrvin. He was able to answer my questions and understand my point of view. After I saw a sample edit, I felt confident Michael could help me. Now, only because of Michael's help, my manuscript has become a book. That is why you will find his name in the dedication. My second novel will be complete after the first of the year and it will promptly be sent to Michael with confidence."
Cyrus Harding, author of The Sun, the Moon, and the Shooting Star

"The software manuals you created for us are wonderfully done, and the business materials (especially the web site text and the letters) are just what we needed. Your services as both writer and editor are fabulous."
E. Martinez, CTI Corporation

"These training materials are just what they need to be, and thank you for the quick turnaround. I also appreciate the critique you gave me for our older materials. The next revision will now yield far better documentation, thanks to your comments."
B. Smith, Rockford Agency

"Your edit has improved our support materials immensely. Great work with tough info. I will certainly recommend your editorial services to all our vendors and clients."
F. Reisenberg, Strongstone Inc.

"Your help as both academic editor and mentor was invaluable. I received a pass and am overjoyed. Thank you. Thank you. Thank you." S. Janson, Business, United Kingdom

"My dissertation proposal is excellent, thanks to your editorial intervention. My supervising professor says this is one of the best dissertation proposals he has seen, and he has been teaching for more than 20 years! I almost can't wait to get to work on the dissertation now." - L. Bautista, Information Technology, Florida, USA

"Thank you Michael. I was so stuck, and you really helped me think through my academic research project. Your help to make sense of things in the literature review chapter of my thesis is especially appreciated."- S. Krug, Human Resources, California, USA

"Thanks Michael. My committee is really impressed with the dissertation project so far. I couldn't have done this academic work without you."- J. Nicholson, Education, Virginia, USA


This Week's FAQ
There are lots of editors advertising online. How do I know which online editing service to hire?

First, trust your instincts. If an editor's price seems too good to be true, it is — either because the person is inexperienced or is not being completely honest as regards the level of service to be provided. If an editorial service's personnel have experience in creative writing but not in business, your business documents need someone else's attention(and vice versa). If a purported academic editor does not sound like a professor in correspondence (and yes, those big words and complex syntax are a dead giveaway), he/she probably isn't qualified to deal with your thesis or dissertation. The bottom line is performance, however, and that means you need a sample edit of the text you wish to have edited when you receive a price quote. You also need to ask if the person doing the sample edit will also perform the actual edit. This seems like a no-brainer, but in truth, at some online services, the lead editor gets the job with exemplary sample work but then passes the job on to someone with little experience or who is less than qualified. At A-1, you will always deal with the writer or editor who is to perform the actual work, from sample edit to completion of the writing, editing, book doctoring or etc.

Visit Our Specialty Pages
A-1's Guarantee!!!
Your privacy is important! We guarantee that we will not share your personal information, your writing, or our editorial relationship with anyone without the writer's permission. Our editors are also writers, and we understand the effort you put into your manuscript. Consequently, we always provide the editorial services represented in the sample edit, but moreover, we also work on your writing project (whether proofreading, copyediting, developmental editing, performing a critique, or providing book doctor services for your manuscript) as if your writing project were our own. Your creative, technical, business, or academic writing project will be treated with the kind of editorial attention only editors who are also fellow writers can provide.


A Proud Member of Writer Network Consortium
Payment for editorial services can be made via PayPal.com.

Other sites of interest to writers: Amazon Books,
US Copyright Office (to protect your words),
AllWords Dictionary (great online writing resource).


site map.xml